Well, there's good news and bad.  The good news is despite an unfortunate meeting of Ace's billcap and my eyeball, I do not have a corneal abrasion.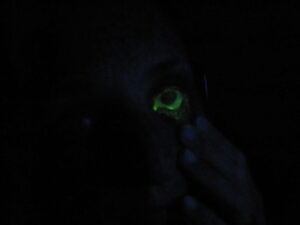 The bad news is that the aim of the two residing human males leaves a bit to be desired.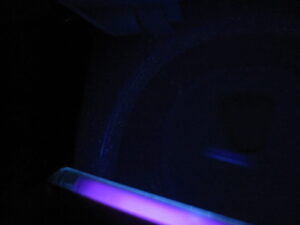 The other good news is black lights are super fun for the whole family!