Yesterday morning, The Big E and I traveled an hour-and-a-half to "look at" a puppy, an 8 week old yellow labrador retriever.  Anyone who has ever seen an 8 week old yellow labrador retriever puppy already knows the end of this tale.  Iris, our beloved geriatric yellow lab, died a couple years back and we've been pining ever since.
I noticed Ace doing intermittent doggie computer research, sort of on the sly.  Naturally, I took that as a GREEN LIGHT!!!!!
Guess who came home with us…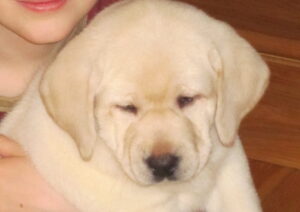 Of course, he's brilliant.
He pees and poops outside.  He snarfs his food and dumps his water dish. 
The baby slept pretty well last night, though he'd prefer to be in bed with me.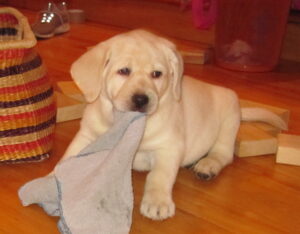 The Big E thinks he's divine.  Rafa is adjusting.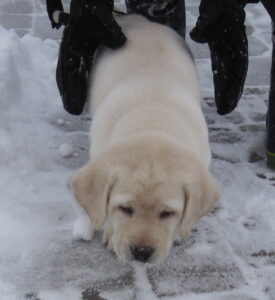 The lad needs a name.  Names under consideration include:
Stanley (Stan)
Otto
Lancelot (Lance)
Norbert (Bert)
Roger
Romeo (Romie)
Ralph
Charles (Charlie, Char)
Thorin (Thor)
Frederick (Freddie, Fred)
What do you think?  Please suggest names!